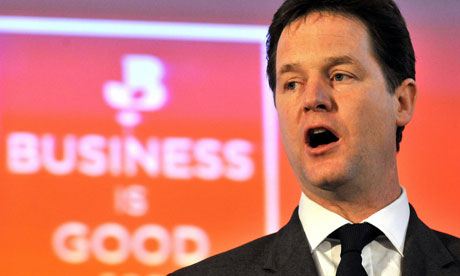 Dear Chris Williamson (Derby Labour MP),
I am writing to you to express my concerns regarding the eligibility of the new Youth Contract, as announced this week by Nick Clegg. I am also writing in my capacity as a Deaf Employment Consultant.
As it stands, the youth contract offers wage incentives to employers worth over £2,000 to 18-24 year old clients, but the incentives are only currently available through Work Programme and not to young disabled people on Work Choice. I deliver ad-hoc specialised employment service in British Sign Language on the Work Choice's route. I deal with customers who are very capable of working as long as the right support mechanism are in place, with assistance from Access to Work. With this initiative by Nick Clegg, the task of finding gainful employment among Deaf and Hard of Hearing have been made immensely more difficult To stack the odds in favour of the non-disabled jobseekers, this is tantamount to discrimination and a policy only to serve to drive disabled jobseekers further from the job market.
I would be grateful if the Labour Party is to make endeavours to redress this inequality.
Yours sincerely,